Ryan Woodruff, Lynchburg YMCA
We recently tried a new innovative product from the folks at SwimSmart. It is called Squeezeline.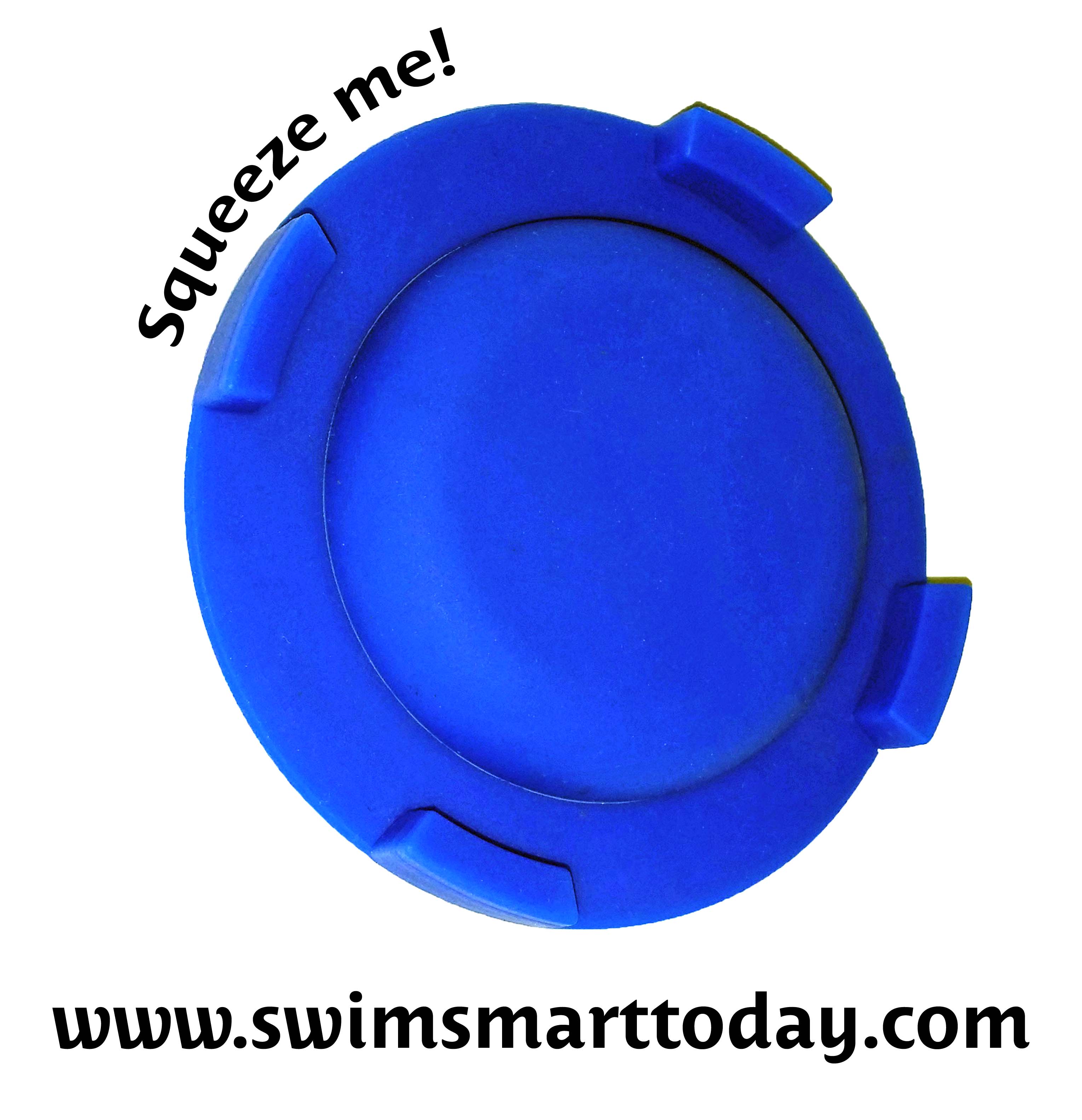 The Squeezeline is a small rubber-covered sensor that resembles a soft blue rubber pierogi in size and shape. It can be placed under a goggle strap or inside a swim cap so that when a swimmer streamlines tightly, the arm presses down on the sensor and creates an audible beep. This gives the swimmer feedback that they have "squeezed" the streamline well.
As a coach who has gone hoarse hollering "streamline!" at practice, this little device is a game-changer. Our age groupers tried it and liked it. Their feedback was that the beep was a little hard to hear when it was placed in a cap but was easier to hear when worn on the goggle strap.
It is important that the device be properly placed. If it is not directly between the arm and head, the pressure won't trigger the beep. The Squeezeline works, though. The instant feedback it provides might be the exact thing that your absent-minded age groupers need to help them remember to do swimming's most basic skill. My guess is that a few weeks of using this thing on a daily basis and a new lifelong habit of excellent streamlines will be in place.
Our club is going to buy a handful for our worst streamliners. Once we have new habits established, we will pass them along to the next ones who like to "Superman" off the walls. Thank you SwimSmart!